GMCTL Instructional Designers (ID) can support colleges, departments, faculty and instructors in a variety of ways during their online course developments. Not only can we help faculty organize and design your course materials for use in Canvas, but the IDs can also work directly with you to match effective online teaching strategies and develop engaging activities that will help you successfully harness your face-to-face teaching skills in an online teaching environment.
Jordan Epp, M.Ed.
A Short Bio
I came to Instructional Design from an atypical path. My BFA is in Film & Video Production with a Minor in Film Studies from URegina (2000) and I completed additional media training at the Australian Film Television and Radio School while living down under between 2003-2005. I worked as a documentary filmmaker through grant funding for 5 years before starting work with Media Production at USask in 2005. I completed my M.Ed in Educational Communications and Technology in 2009 from USask and at the same time started working for the Distance Education Unit (DEU) as an ID. I've taught as a sessional instructor for both the College of Education and the College of Arts & Science over the years both online and face-to-face. Outside of work my family and I spend most of our time in the woods and establishing an off-grid property in the Thickwood Hills area.
My Approach to Instructional Design
My favourite thing about working as an Instructional Designer is the variety of curriculum I get to engage with from different disciplines across campus. I appreciate opportunities to find creative ways to deliver learning materials that make online learning meaningful to students. I prefer deeply collaborative approaches to instructional design and development where a course author and I can work to find these solutions together and adapt what they do effectively in the classroom into the online environment with a variety of teaching technologies.
Coming from a media-based background I'm often looking to find the narrative within learning materials and supporting instructors to tell a story through their courses. This approach often helps not only organize the content into a "storyboard", but helps scaffold the learning in such a way that develops a beginning, middle and end to content topics that students can relate to as they construct their understanding.
Some Cool Stuff I've Worked On
There have been so many great Instructional Design projects that I've had the privilege to work on since starting work at the University in 2005. Here's just a few that resonate with me.
Early in my career with Media Production I was asked to produce and direct an 8 part documentary series on the Creative City residency program during Saskatoon's designation as Canada's Culture Capital in 2006.
Working with Dr. Marguerite Koole to establish the College of Education's ETC Makerspace and to contribute to her research in several publications was definitely a highlight that expanded my perceptions of Instructional Design and how we, as teachers, create conditions for invention.
Supporting Lisa Krol in the redevelopment of ECUR 291 made me truly appreciate the power of collaborative development processes as we designed and developed interactive, student lead, online opportunities for peer interactions that ultimately lead to winning the CAUCE Program Award in 2017.
---
Julie Maier, M.Ed.
A Short Bio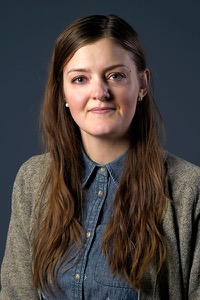 I am a USask alumna, having earned an M.Ed. (Educational Technology & Design), as well as a B.Ed and B.Sc (Biology). In 2017, at the tail end of my graduate studies, I joined the Distance Education Unit in my current ID role. Previously, I worked in Adult Basic Education as a math and science teacher, and as a Graduate Teaching Fellow and seminar instructor in the College of Education. In my spare time I keep busy as a musician, occasional music writer, and Golden Doodle walker.
My Approach to Instructional Design
My favourite thing about working as an Instructional Designer is the relationships I get to build with faculty and instructors (or "SMEs" – subject matter experts), and collaborating with them to make their best ideas for their online courses come to life. I also really enjoy de-mystifying educational technologies and answering questions related to "what tool to use?" and "how to use it?" Overall, I really like to "grease the wheels" of a course development in whatever way necessary so that the great teachers I work with can more simply do what they do best – teach.
When working on course developments, I often consider myself as a proxy for future students. I'm looking for potential spots of student confusion or frustration in the various elements of the course – the content, learning activities, assessments, and navigational scheme – and can recommend ways to remove those issues or barriers before students ever see them. I consider this an extension of my role as a student advocate – I am always looking to empower learners with more flexible, user-friendly, interactive, and socially-engaging online learning experiences.
Some Cool Stuff I've Worked On
I've had the opportunity to work on some very interesting and unique projects in my time at DEU. A few that come to mind are: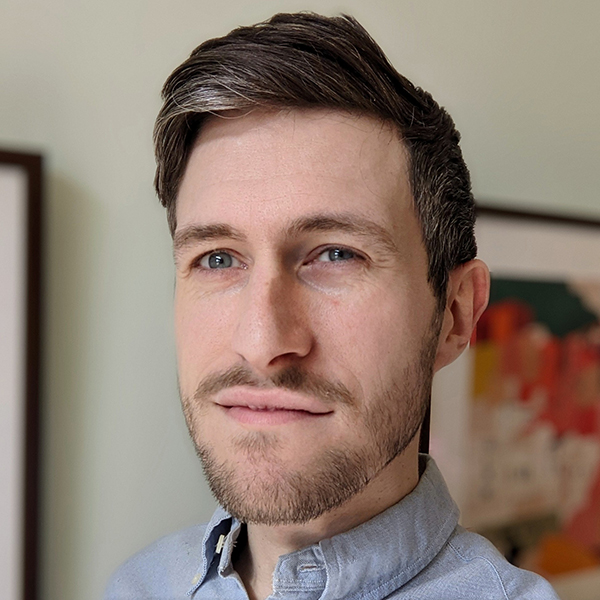 Prior to starting my current one-year remote contract with USask, I worked in various course design roles at Queen's University in Kingston. I started at Arts & Science Online in a role that focused on the technical processes of course production. A few years into this experience, I jumped back into pedagogy, starting my M.Ed and pivoting to instructional design. I recently completed a contract with the Smith School of Business, designing content for Commerce faculty, the Career Advancement Centre, and the Queen's HR department. When I'm not working out of my home office, I might be found tending my teeny urban garden or rambling around downtown Kingston.
There is so much that I love about my job. I reflect a lot on my own student experiences, both good and bad, to help inform my course design processes. Assessments were a particular source of either joy or anxiety. Here are some approaches I use to make assessments more joyful and less anxiety-inducing:
Focusing on finer details: chunking instructions into discrete steps to make them more digestible; editing for conciseness and consistency to reduce confusion; creating evaluation tools like checklists and rubrics to make grading transparent
Looking at the big picture: offering authentic assessments; offering a diverse selection of assessments; offering differentiated assessments; scaffolding assessments throughout a course
Honestly, quality assessments are hard to design, and it can sometimes take several course offerings to "get it right". If you want to chat about assessment designs, entire course designs, or what's "Hip" in Kingston, let's connect!
---
Kristin Moskalyk, M.Ed
A Short Bio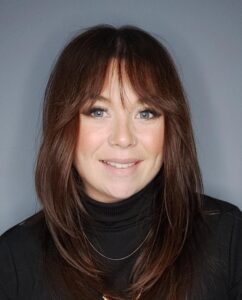 Education has always been my passion, and it has come in many forms. I began my journey in education prior to completing my B.Ed when I was an ambassador/educator for a company traveling western Canada teaching salon owners and hairstylists about how they could best cater their products and services to their clients needs. From that experience my ambitions to become a teacher were solidified. I then completed my B.Ed and began a teaching career. While teaching I took on a role as a Learning Facilitator for my school, conducting research on best teaching practices, collaborating with colleagues, and creating learning opportunities and professional development for staff. I have always had a passion for incorporating technology into my teaching practices. This passion led me to pursue my M.Ed in Educational Technology and Design, which in turn led me to my current role with the Distance Education Unit. I have had the pleasure of collaborating with many people of varied skills and backgrounds along my journey which has greatly influenced, inspired, and shaped the educator and instructional designer I am today. In my spare time you can find me enjoying nature while camping with my family, playing guitar and singing all my favorite 90's songs, or participating in some sort of sporting activity.
My Approach to Instructional Design
I believe that in my role as an instructional designer, I am helping provide the necessary opportunities to engage, grow, and inspire the innovators of tomorrow, and for that reason I take my role very seriously. Through collaboration with faculty and instructors/subject matter experts (SME's), methodical planning, development and delivery, a course that is both effective and efficient can be created. I believe in creating student-centered learning that encourages learners to explore their newly acquired skills and knowledge, allowing them to grow exponentially during their time within a course.
During the development stage of a project, I like to keep the user's experience at the forefront of design. Considering how accessible the course is to learners determines many things, including their level of engagement, retention of knowledge, and motivation. Therefore, I like to use my creativity to integrate various forms of multimedia, visual representations, and interactive opportunities to keep learning fresh, exciting and memorable.
Some Cool Stuff I've Worked On
Recently, I was invited to present at the iLRN 2023 conference alongside Dr. Paula MacDowell and my co-author Nicole Lamoureaux, presenting on our project Diving into Sustainable Development Goal #14 Life Below Water: A VR Experience for Deeper Understanding