Immersive Reader Enhances Accessibility in Canvas
By Roberta Campbell-Chudoba
The Immersive Reader option in Canvas helps students access your course materials, whether they have a certain learning or medical disability, use English as an additional language – or could simply benefit from its text-to-speech function.
The Immersive Reader button, at the top right-hand of Pages, Assignments, the Course Home Page, and Syllabus page, gives users access to a multitude of functions.

Fortunately, the button appears automatically; therefore as an instructor, all you need to do is make students aware of the function and embed any text directly into the Rich Content Editor when composing a page or assignment.
What can the Immersive Reader do?
Read and show text, in one of over 100+ languages, with adjustable speed and voice, set by the individual user
Allow enlarging of text size and spacing, and changes to font and background colour
Identify parts of speech and show syllables
Focus on the text, line-by-line
These functions help students to access the details and concepts you want them to learn and allows them to individualize how they access the materials.
---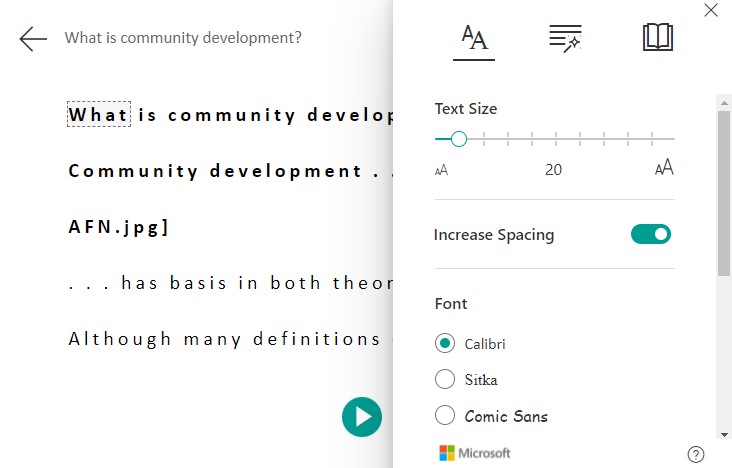 ---
A complementary Canvas accessibility tool:
Using the Canvas Accessibility Checker when composing a page or assignment instructions will reduce barriers and

improve accessibility for all students. The Accessibility Checker suggests solutions for common errors with headings, images, text contrast, colours, and captions. When working in the Rich Content Editor, simply click on the Checker at the bottom of the text editor, view the issues and find the fixes. A new feature automatically shows the number of accessibility issues in a red circle above the Checker.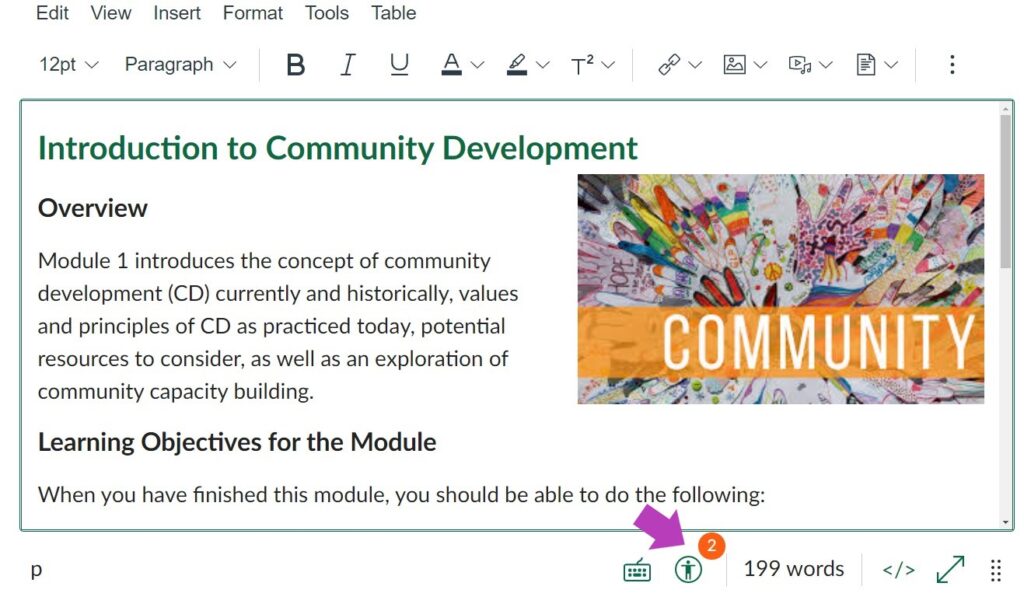 Using these tools in Canvas can help all students to have a better experience navigating your course. Canvas also offers General Accessibility Design Guidelines for instructors with visuals to illustrate layout and formatting.
Read more: