The Academic Mental Illness Project (AMIP) was born in 2020, when a group of professors at the University of Saskatchewan came together over a shared interest in how instructor mental health influences teaching and learning in post-secondary institutions. For some, this topic was personal. Several team members live with mental illness and regularly disclose their conditions in the classroom. Others were drawn to the topic based on professional experiences and research interests.
Our mission is to develop an understanding of how mental health influences the academic experiences of post-secondary instructors, including their teaching activities, institutional interactions, and career trajectories, and how disclosures of mental illness in the classroom influences student perceptions, behaviours, and outcomes. To do this, we engage in various forms of empirical research, including survey research, collaborative auto-ethnography, and narrative analysis.
–  –  –  –  –  –  –  –  –  –  –  –  –  –  –  –  –
Our Team
The research group includes instructors from numerous disciplines and represents a diversity of ages, genders, sexual-orientations, and mental illness diagnoses. Below, we invite you to meet members of the AMIP team.
Dr. Jake Bergen (they/them) – Assistant Professor, Faculty of Education, University of Winnipeg)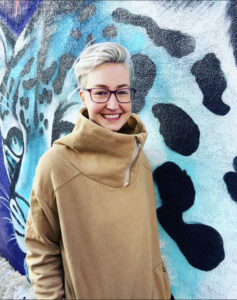 Jake is a non-binary early-career scholar in curriculum studies. They are a teacher educator, instructional designer, and public engagement project facilitator, and they research the intersections of anti-racism, social justice, mental health, and civic education in post-secondary pedagogical practices. Jake also currently serves as the Treasurer and a research advisory member for TransSask, a provincial advocacy organization for trans, non-binary, and gender diverse people in Saskatchewan.
Dr. Lori Bradford (she/her/hers, autistic) – College of Engineering, University of Saskatchewan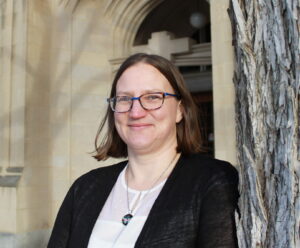 Lori is an Assistant Professor, and Canada Research Chair in Incorporating Social and Cultural Sciences into Engineering Design. Her research focuses on developing approaches for blending social and cultural sciences with technical sciences like engineering and hydrology, to support transdisciplinary research on community-based sustainability and impact assessment problems. She is also Editor of the Engaged Scholar Journal. Lori, and her partner, Graham, are raising two children and two pets, and love to spend weekends dinghy sailing and swimming in prairie lakes.
Carolina de Barros (they/them) – Department of Psychology, Queen's University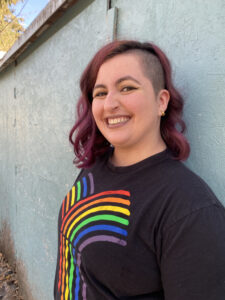 Carolina is a PhD student who researches positive bisexual identity and its associations to resilience and positive outcomes. Their other research interests include resiliency in bisexual people, transgender people, and queer youth; 2SLGBTQ+ health; and media representations of bisexuality. In their free time, they enjoy crafting, aerial arts & dancing, and cuddling with their three cats.
Terri Croteau (they/she) – Department of Psychology, University of Saskatchewan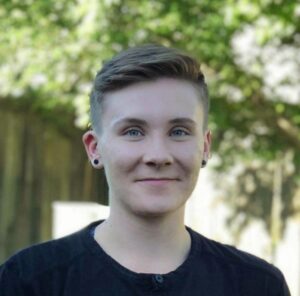 Terri is a Master's student in the Culture, Health, and Human Development Psychology program at the University of Saskatchewan. Their research interests include queer identities and experiences, prejudice and discrimination, and scale development. In their spare time they enjoy going for walks, reading, and spending time with their family.
Dr. Judy Jaunzems-Fernuk (she/her) – College of Education, Department of Curriculum Studies, University of Saskatchewan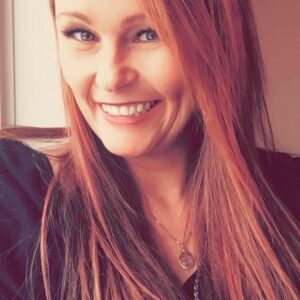 As a former K-12 educator, Judy's areas of interest and research include mental health and wellbeing for both teachers and students. Judy collates her work under what she calls, The Human Curriculum; which supports the art and science of therapeutic teaching. Judy is also a mental health practitioner and she operates a private practice in Saskatoon where she helps parents and educators learn to apply wellbeing strategies in work, home and life. Judy currently serves as the Vice President of the Board of Directors for the Association of Cooperative Counselling Therapists, where she is registered as a Master Therapeutic Counsellor. She is also a proud mother of three.
Shannon Forrester (she/her) – College of Kinesiology, University of Saskatchewan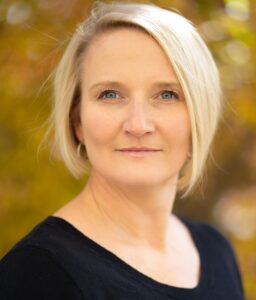 Shannon holds a teaching focused faculty position and instructs several undergraduate courses in the College of Kinesiology.  Her previously research focused on the theme of youth health and development but has more recently shifted to healthy aging and management of chronic conditions as well as the Scholarship of Teaching and Learning So(TL).  She is particularly interested in the intersection of physical activity and So(TL).  In her spare time, Shannon is kept hopping with her active family which includes her husband, two teenage boys, and a rambunctious black goldendoodle.
Dr. Jan Gelech (she/her) – Department of Psychology, University of Saskatchewan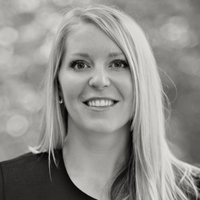 Jan is a passionate psychology instructor who researches transformative life events, disability experiences, cultural conceptualizations of sexuality and family, and young adult and parent coresidence. She is kept busy by two beautiful children and her many canine and equine pals.
Emily Gulka (she/her) – Department of Psychology, University of Saskatchewan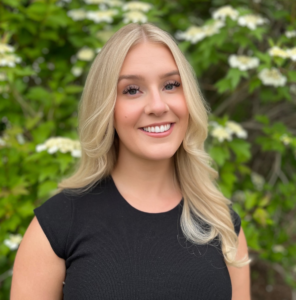 Emily completed her B.A. (Honours) degree in Psychology at the University of Saskatchewan in April of 2023. Her thesis explored how post-secondary instructors, who open about living with mental illness, experience student disclosures of daily challenges and experiences of trauma. It paid specific attention to how student disclosures place these instructors at risk of vicarious trauma, compassion fatigue, and burnout. Emily has worked as research assistant for AMIP for the past year. Emily hopes to pursue a career in clinical psychology in the future.
Dr. Amanda Hancock (she/her) – Department , Memorial University, Grenfell Campus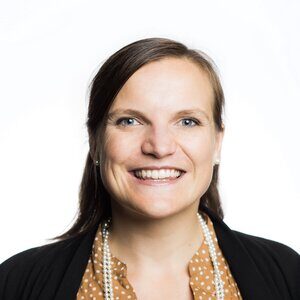 Amanda is a Professor of Organizational Behaviour and Human Resources at Memorial University, Grenfell Campus. Before pursuing her doctoral studies, she spent 10 years working in various human resources and management positions in both the private and public sector. Her research interests include leadership and well-being with a focus on concealable stigmatized identities. Her work has been published in the Journal of Management, Journal of Managerial Psychology, and Journal of Vocational Behaviour.
Dr. Simonne Horwitz (she/her) – Department of History, University of Saskatchewan
Simonne came to Saskatchewan from Johannesburg, South Africa, via the University of Oxford in the UK.  She teachers African History and History of Medicine and researchers issues of medicine and gender in South Africa.  Her passion is teaching, pedagogy and strives to be role model for Queer students and those who are neurodiverse.
Dr. Jim Reichert (he/him) – Department of Psychology, University of Saskatchewan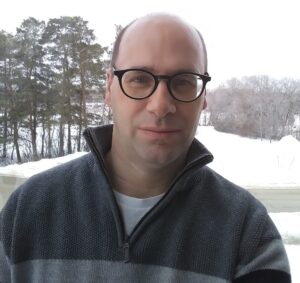 Jim is a lecturer and researcher in the field of cognitive neuropsychology. His research background is in the study of spatial memory in younger adults and aging populations. He enjoys teaching and has taught many different psychology courses, ranging from neuroscience to research design and advanced statistics.
Heather Ross (she/her) – Gwenna Moss Centre for Teaching and Learning, University of Saskatchewan
Heather M. Ross is an Educational Development Specialist with the Gwenna Moss Centre for Teaching and Learning at USask. Her areas of expertise are around open educational practices and all aspects of course design. Outside of her work at the university she is a mom, wife, and the host of the Better Me Podcast, which she launched in early 2020 to talk about mental health and how individuals deal with challenges in life.
Dr. Vicki Squires (she/her) – Department of Educational Administration, University of Saskatchewan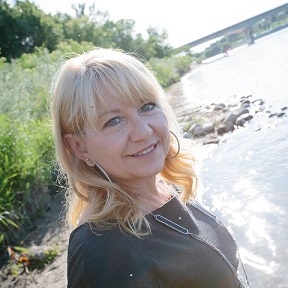 Vicki's research focuses on health promotion on campuses and leadership in post-secondary educational systems. She is deeply invested in student wellbeing and the implementation of policies, programs and practices that support wellbeing. As a mother, daughter, partner, associate professor, and Associate Dean, Vicki understands the challenges with juggling personal and professional commitments.