Your Brain on Experiential Learning
"Is disengaged."
"Is easily distracted."
"Shows no interest."
"Never shows up."
No professor wants to use these phrases to describe their students, but disengagement is a persistent problem — making descriptions such as these all too common today.
Experiential Learning can help.
Experiential learning is a powerful educational approach that helps students remain focused as it promotes active learning, fosters creativity and innovation, and prepares students for the real world.
Let me explain:

Experiential learning engages multiple parts of the brain simultaneously
When learners participate and apply their learning in authentic contexts, it activates different areas of the brain responsible for sensory processing, motor skills, and cognitive functions, such as attention, problem-solving, and decision-making.

This means that experiential learning can help students retain information more effectively and apply what they learn in real-life situations.
Experiential learning promotes active learning
Experiential learning encourages students to become active participants in the learning process.

They are required to interact with their environment, ask questions, and seek answers. This approach encourages students to take ownership of their learning and become more independent learners.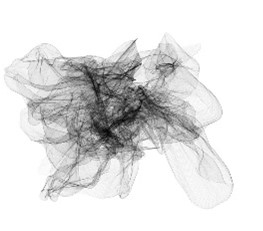 Experiential learning promotes creativity and innovation
When students are encouraged to explore and experiment, they are more likely to produce innovative ideas and solutions to problems.

This approach fosters a growth mindset, where students are not afraid to take risks and make mistakes. This mindset is essential in today's fast-paced world, where innovation and creativity are highly valued.

Experiential learning also activates the amygdala, a part of the brain associated with emotions and motivation.
When we have an emotional connection to what we are learning, we are more likely to remember it and use it in the future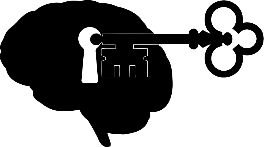 Experiential learning prepares students for the contexts                                               where they are applying their skills
Many employers are looking for graduates who have practical skills and can apply what they have learned in real-life situations.

Experiential learning gives students the opportunity to gain practical experience and develop skills highly valued in the job market.
Experiential learning is a powerful tool for improving brain function and enhancing learning outcomes
Sources:
Jensen, E. (2006). Enriching the brain : how to maximize every learner's potential (1st ed.). San
Francisco: Jossey-Bass, A John Wiley & Sons Imprint.
Siegel, D. J. (1999). The developing mind : toward a neurobiology of interpersonal experience. New York:
Guilford Press.
Zull, J. E. (2002). The art of changing the brain : enriching teaching by exploring the biology of learning
(1st ed.). Sterling, Va: Stylus Pub.
Pictures: https://pixabay.com