Copyright and OER
Want your students to read print or electronic book chapters or articles? Want your students to view video or listen to audio clips? Want to create engaging learning materials by incorporating images? Want to find low-cost alternatives to expensive textbooks and homework systems? Want your students to create, remix, and share their work? We can help with that.
Clearing Copyright for Learning Materials
Copyright compliance is a major concern for Departments and Colleges when developing a new course. With changing Canadian Copyright Laws and evolving University policies and procedures, it's often intimidating for Course Authors to curate the content needed to enhance their courses. The Distance Education Unit (DEU) understands the need for copyright compliance and provides a complete team of knowledgeable and experienced copyright coordinators to support every aspect of copyright compliance at the University of Saskatchewan.
During the design and development stages of course development, you will no doubt find a wealth of media, articles, and other learning materials that would be invaluable for your students to access when curated into a module of instruction and with context added by a subject matter expert. Our team not only applies their experience and knowledge in clearing copyrighted material, but can work with you to find Open Educational Resources and Copyleft solutions to building the robust and up-to-date academic resources.
Discover Open Education
Key Things to Know about Open Educational Resources (OER)
OERs CAN BE
Full courses, learning objects, tests or any other tools, materials or techniques that support access to knowledge.
MUST MEET THE 5Rs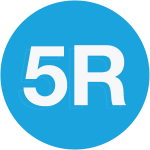 Retain: Users have the right to make, archive, and "own" copies of the content
Reuse: Content be be reused in its unaltered form
Revise: Content can be adapted, modified, or altered
Remix: Content can be combined with other content to create something new
Redistribute: Copies can be shared with others in its original, revised or remixed form
BENEFITS FOR INSTRUCTORS
Increase student retention by reducing costs.

Assures academic freedom to modify or add content to your specifications.

Extends your academic profile.

Provides more relevant and engaging materials for your students.
BENEFITS FOR STUDENTS
Low cost or free.

Easy to find and access — even before classes start.

More customized and relevant
WHAT ARE CREATIVE COMMONS (CC) LICENSES AND WHY ARE THEY IMPORTANT TO OER?
The Creative Commons copyright licenses and tools forge a balance inside the traditional "all rights reserved" setting that copyright law creates. The tools provides a simple, standardized way to grant copyright permissions to their creative work. The combination tools create a pool of content that can be copied, distributed, edited, remived, and built upon, all within the boundaries of copyright. For more information about the licenses, see https://creativecommons.org/licenses/
HOW TO ATTRIBUTE OERs
A good rule of thumb is to use the acronym TASL, which stands for Title, Author, Source, License.
Title – what is the name of the material? If a title was provided for the material, include it.
Author – who owns the material? Name the author or authors of the material in question. Sometimes, the licensor may want you to give credit to some other entity, like a company. In rare cases, licensor may not want to be attributed at all. In all cases, do with they request.
Source – where can I find it? Since you somehow accessed the material, you know where to find it. Provide the source of the material so others can, too. This is usually a URL.
License – How can I use it? You are obviously using the material for free thanks to the CC license, so make note of it. Don't just say the material is Creative Commons. Remember there are six different CC licenses.
WHERE DO I FIND OERs?
Open Courses
MIT OpenCourseWare https://ocw.mit.edu/index.htm
Lumen Learning Courseware https://courses.lumenlearning.com/catalog/lumen
The Saylor Foundation http://www.saylor.org/
Open Textbooks
BCcampus OpenEd https://open.bccampus.ca/find-open-textbooks/
OpenStax https://openstax.org/subjects
Open Textbook Library http://open.umn.edu/opentextbooks/
Boundless https://www.boundless.com/
Other OERs
Creative Commons http://search.creativecommons.org/
OER Commons https://www.oercommons.org/
Librivox (audiobooks) https://librivox.org/
ATTRIBUTION
This work, Discover Open Education Handout, is a remix of content using a variety of open licenses including:

The Discover Open Education Handout is licensed under Creative Commons Attribution 4.0 International License (https://creativecommons.org/licenses/by/4.0/) by JR Dingwall