Online Course Design
Our Instructional Design team has experience designing over 100 courses in a wide variety of post secondary disciplines as well as Continuing Ed and Certificate level curriculum. The Instructional Designers can recommend dynamic web tools to help you deliver interactive and engaging content in either an institution supported Learning Management System (LMS) or in an open and flexible platform like WordPress. Let us help you navigate the technology landscape and ensure your course is both dynamic in it's and pedagogically sound in it's design.
See descriptions of three of our most common course design models below and click on their headings for a more thorough picture of the design elements.
Instructional Design and Course Development
What is Instructional Design?
Online learning creates challenges and opportunities not found in the face-to-face classroom. The instructional designer (ID) will help match your teaching style with online technologies and instructional strategies. Your ID will show you modern examples of online teaching and learning that you may want to use in your course development.
An ID has expertise in teaching and learning theory, which ensures that students can actively practice what they are learning. The ID offers a variety of skills, including conducting a course analysis, helping you write effective learning objectives and integrating multimedia instructional components. Working with an ID will ensure that content matches both the learning objectives and the course assessments and rubrics, meaning you teach what you said you would and measure accordingly. Overall, the instructional designer can help improve course quality and enhance the students' learning experience.
Additionally our instructional design team assists with Word processing, text editing, copyright compliance, and instructional technology support for using Blackboard and other web tools.
Roles in Online Course Development
Managing the project and support the SME through the process.
Coordination of the ID Team, including media development, copyright, Word processing, text editing, and Blackboard course build.
Course design; revisions, and maintenance
Educational technology innovation
Interactive learning activities
Student assessments and rubrics
Course design evaluation services
Open Textbooks
Subject Matter Experts (SMEs)
Collaborate with the ID
Course Design Plan
Module content
Relevant media
Readings and other resources
Instructional strategies
Learning activities
Student assessments and rubrics
Class syllabus
Blackboard Learning Management System (LMS)
Department/ Department Head
Approval of project and the course author (SME)
Attend project kickstart meeting
Approval of course design plan and prototype module
Approval of course delivery each term
Additional ID Team Support
Copyright compliance
Word processing and text editing
Customize Blackboard site building
Faculty orientation and support for Blackboard course delivery
Instructional technology coordination
Design Models for Online Courses

This Connectivist-based course design model provides the conditions needed to host an interactive and social learning community while providing a highly personalized learning experience for each student. Students focus on their individual interests while achieving common course outcomes. Students produce and share content, synthesizing and summarizing their learning through online conversations and activities. This model relies heavily on active engagement of the instructor who facilitates course activities and challenges.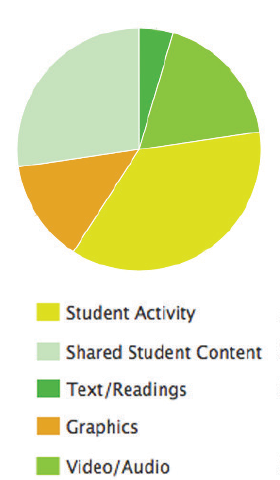 This online course design model provides an enhanced user experience to the traditional approach used in the Independent Community model. Multimedia (e.g. video, audio, animations) are liberally included in supplementing and enhancing other learning materials. Students increase activity through the creation and sharing of content with their peers. The instructor's role also increases through the inclusion of active instructional strategies such as web conferencing, tutorials, web tours, seminars, demonstrations, and hosting debates.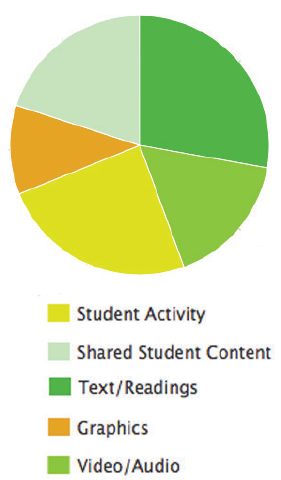 The Independent Community model takes a more traditional approach to distance learning and provides a carefully structured and sequenced, module-based course design. Although opportunities to connect with peers and the Instructor are still present, the bulk of the curriculum and activities are designed to be done independently and reflectively.
Find Templates, Tools, and further details on the Independent Community model by clicking here.