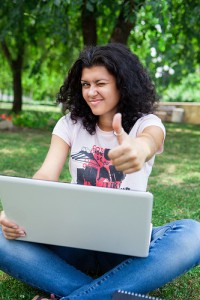 These are degree-level, certificate, and continuous intake classes that are offered entirely online or may have substantial online components. Online classes hosted in the Blackboard 9 (BB9) Learning Management System offer the advantage of being tied directly into the PAWS system. This means that student registration systems, grading, and communications tools all work seamlessly to reduce the administrative tasks of the instructor.
Together with an integrated design plan BB9 offers a variety of tools to help develop interactive and engaging learner experiences including:
Video Streaming Server (ShareStream)
Synchronous Web Conferencing (Blackboard Collaborate)
Mash-ups (YouTube)
Quiz tools
Discussion forums
Student performance tracking
More…
Online classes have a section number beginning with W, or you can use a schedule type of Web Based class when searching in PAWS.
*Note: Be sure your are logged OUT of Blackboard for successful viewing of the Blackboard OpenCourseware link below