In addition to planning our monthly meetings for 2018-2019, our group engaged in two activities:
Activity 1: Preparation of our passports
The passports were designed in the Cricut.com design space. Then, the Cricut machine was used to cut all the little parts.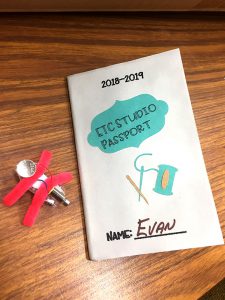 Basically, the Cricut machine is like a 2-dimensional CNC machine. It can cut several different kinds of paper, vinyl, iron-on decals, balsa wood (I think!), leather, faux leather, suede, and probably more. I've tried making many different kinds of cards and other projects.
For the booklets, we found some passport-sized booklets on Amazon:
Studio Nouveau OJRL-001 * 12 Unlined Brown Pocket Journals, 3.5″ x 5.5″, (12 Pack) (At the time, they cost $24.99 for 12).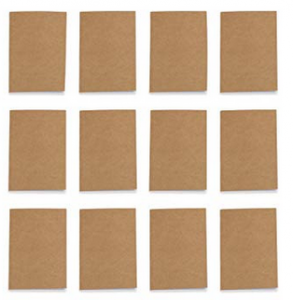 Discussed how passports can be used in makerspaces in K-12

They're a great way to keep kids (and adults) motivated to complete individual projects.
They're a fun way to track maker projects.
Activity 2: Bristlebots
The prices seemed slightly lower this summer. Marguerite was able to purchase a pack of 25 for less than $100. The prices seem to have increased. If you are trying to keep your costs down, you can get some toothbrushes and purchase some mini-DC motors (or coin cellphone vibration motors). Basically they're the same motors that make mobile telephones vibrate. So, you could even disassemble old telephones–which, in itself, would be interesting for makers.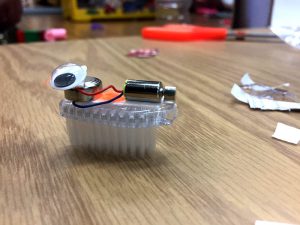 There are plenty of recipes for making Bristlebots:
Having made our bots, some of our clever members created a Bristlebot speedway:
Our new schedule of events has been posted: