Spectrum 2019: Explore Science and Engineering
January 10th-13th, 2019

Spectrum 2019 will take place January 10th-13th, 2019 and will feature displays, interactive exhibits, workshops, competitions, and speakers that explain and showcase scientific, engineering and technological innovations.
Spectrum is a show for the entire family; our exhibits and displays at the exhibition are targeted for a general audience, giving the public an opportunity to learn about engineering and scientific developments in a more casual environment.  There will be many interactive exhibits that will enable visitors of all ages and knowledge bases to have fun and learn science and engineering in a whole new way.
For more information: https://spectrum.usask.ca/
---
Saskatoon Teachers of Applied Technology Convention 2018
"Get your hands dirty!'
Location: Blackstrap
Date: 11-13 October, 2018
Over 25 worshops and demonstrations: http://www.saskstat.ca/convention.html
---
Ignite! Festival 2018: Find Your Spark
About Ignite!
October 3 to 6, 2018
At the crossroads of Science and Art, Technology and Creativity, Engineering and Imagination, the Saskatchewan Science Centre lights the spark to start a blaze of innovation with the Ignite! Festival.
Everyone is welcome at Ignite!, which celebrates inventiveness from all angles! We'll explore science, technology, engineering, art, math, and more through hands-on activities, engaging workshops, and endless opportunities to explore the world around you with your hands, your head, and your heart.
Ignite! is where you're invited to try something new. Everyone is a maker, and Ignite! is a chance to prove to yourself that you're smarter, more capable, and more creative than you ever imagined. We'll be here to guide you along the way and provide you with a supportive community to take risks and build your skills, while also bringing in exhibitors and artists from across the province to show off their BIG IDEAS to help inspire you to reach for more.
Wednesday, October 3rd: Ignite! Career Day
Thursday, October 4th: Ignite! 19+ Only Workshop Night
Friday, October 5th: Ignite! Family Maker Day
Saturday, October 6th: Ignite! Expo
---

Calgary, AB
September 19-23, 2018
Don't worry, the giant electric bolt you'll see arcing across the night sky is perfectly safe. It's Beakernight! Add fire, lasers, light and music and you've got the making of science's biggest garden party with installations, hands-on experiences and stage performances spread out across Fort Calgary and the RiverWalk. Check out the drones and linger for a while with an inspirational cocktail in hand. Please, just watch your step – rumour has it that a UFO is on a collision course for Calgary.
By the way, there is no dress code. Really. This is a time to show the true you – as wild and wacky or as simple and true as you feel in your inner core. Show up! Want some ideas? Check out the new Beakerhead digs at 1405 4 St SW, and get inspired.
Beakernight has an official afterparty! Head to The Palace Theatre at 219 8 Ave SW at 11pm. Take in the British electronic music production duo Delta Heavy from London. They found fame with their 2012 single "Get By". Their latest album features a single called "Oscillator" – sciencey enough for ya?
---
OpenLab Hamburg, the Helmut Schmidt University and the Arab-German Young Academy
Dear ETC Makerspace,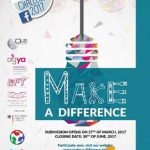 The OpenLab Hamburg, the Helmut Schmidt University and the Arab-German Young Academy would like to inform the community of the ETC Makerspace that we extended the deadline of the idea challenge 'Make A Difference'.
New deadline for submissions: 30th of June, 2017.
Become one out of nine finalists and win a trip to Hamburg in Germany and other prizes including a 3D-Printer.
No idea? Then simply comment others, become the best collaborator and also win a trip to Hamburg
More information can be found on our website www.make-a-difference.info
You can also follow us on Facebook: https://www.facebook.com/IdeaCompetition2017/?MAKE%20A%20DIFFERENCE
We would kindly like to ask you to communicate and disseminate the extended deadline. Many thanks in advance!
———————————————————————————–
Open house for teachers at Saskatoon Makerspace
May 5, 2017
Hello my name is Devon Plett and I am the owner of Saskatoon Makerspace located in Riversdale. We will be hosting a private tour for teachers of Saskatoon and surrounding area on May 5, 2017 from 3:00-8:00 at 140 ave C South, Saskatoon.
This invitation is extended to all industrial and visual arts teachers, as well as any teacher interested in the arts. The evening is a come and go event, with light refreshments and snacks. We will also demonstrate some of the equipment we have.
"Makerspaces are places that provide creative people with access to tools & equipment and the education that is necessary to safely operate them. Saskatoon Makerspace focuses on accessibility, education and collaboration. We want to challenge the way we view consumerism by educating makers on the process of creation, while inspiring each other to transform our artistic concepts into entrepreneurial ventures.
Memberships will provide makers with flexible and convenient access to technical tools, as well as opportunities to connect and collaborate with other makers."
For more information, contact: devon@saskatoonmakerspace.com
———————————————————————————–
Spacer Hackathon & Robotics Competition
We organize a competition which will be held from 5 to 9 September in National culture palace Sofia (hall 8),Bulgaria. It includes hakatons (web and APP) robotics competition, lectures and workshop.We invite you to participate. Invite other people who would be interested. For more information about the disciplines and regulations of the competition can be found at [Spacer Technology].
If you are interested: postmaster@spacer.technology
For better communication: dimitar.rangelov9@gmail.com
From the team of Spacer
Phone: +359884289821 – Dimitar Rangelov
———————————————————————————–
Calgary Mini Maker Faire
Aug 20 @ 10:00 am

–

Aug 21 @ 5:00 pm
Telus Spark


220 St. George's Drive NE




Calgary

,

AB

T2E 5T2

Canada
Other Maker Faires
———————————————————————————–
Meetings Every Tuesday @ Saskatoon Techworks
"Every Tuesday is Hack Night!"
Here are the various ways you can get in touch with this makerspace group in order from best to worst (i.e. quickest response to slowest response):
In Person – 509 Gray Ave
IRC – We are on irc.freenode.net in the #SKTechWorks channel, check it out at http://webchat.freenode.net or with your favorite IRC client.
Email – thespace@sktechworks.ca
Forums – http://www.sktechworks.ca/forum/
Twitter – @SKTechWorks
Facebook – http://www.facebook.com/groups/techworks
Forums – http://www.sktechworks.ca/forum/
Or, drop by in person. We are located at 509 Gray Ave in Sutherland. We have a regular hack night on Tuesday evenings around 7PM or so and everyone is welcome to drop by for a visit.
———————————————————————————–
ETAD Summer Institute 2016
"It's more than a place – it's a community."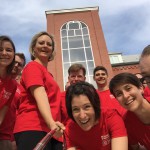 When:
Live Studio Session – June 30, July 1 & 2, 2016
Where:
What:
Here is the schedule for the ETAD SI
Featured speakers:
Michelle Davis
Brandy Burdeniuk
Jeremy Lang
Brian Simmons
Marc Gobeil
Check out our presenters page to learn more about our featured special guests.
———————————————————————————–
Saskatchewan IT Summit (2 days)
Date: 
Monday, May 2, 2016 –

8:00 am

to

4:00 pm

Tuesday, May 3, 2016 –

8:00 am

to

4:00 pm
Location:
Radisson Hotel
405 20th Street East
Saskatoon, Saskatchewan
———————————————————————————–
Vancouver to host world's first consumer Virtual Reality conference and expo – May 14
Organizer Robyn Gummer says Consumer Virtual Reality will be the first conference and expo of its kind in the world – bringing the public together with industry leaders.
Tickets for the May 14th event range in price from $50-$150 depending on whether you're a student and how much access you want, and Gummer says she expects them to sell out.
For more information: http://www.cknw.com/2016/04/13/vancouver-to-host-worlds-first-consumer-virtual-reality-conference-and-expo/?sc_ref=direct
———————————————————————————–
My Robot Rumble – Saskatoon  – April 14
A "sumo bot" competition! It is in the gym at Saskatchewan Polytechnic Saskatoon's Main Campus on Idylwyld Dr. on April 14th.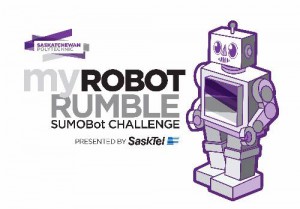 myRobot Rumble 2016
myRobot Rumble will be held on Thursday, April 14, 2016 in Saskatoon.
Are you in high school and ready for a robotic challenge? Join high school students from around the province to compete in the annual myRobotRumble SUMObot Challenge at Saskatchewan Polytechnic.
Saskatchewan Polytechnic provides the SUMObot kits and with your teachers, you'll build, program and test your robot. At the competition, you'll compete in the ring against another student-built SUMObot. The robot that stays in the ring the longest wins.
You could win prizes and Sask Polytech tuition credit. Learn more about how you can face-off in the ring and win! Here's how to register.
For more information: http://myrobotrumble.gosiast.com/
———————————————————————————–
University of Alberta – Maker Day
http://techined.ualberta.ca/maker-day