adobe dreamweaver
Visually design and develop modern, responsive websites. The world's most complete toolset for web designers and front-end developers lets you create, code and manage websites that look amazing on any size screen.
The Basics
What is Adobe Dreamweaver?
Is it's simplest for it's a tool to make webpages. But Dreamweaver has come a long way since 1997 and it now has a lot of amazing functions, templates and drag and drop features. It also allows you to edit and create a in a variety of coding languages and styles including HTML, CCS, JavaScript, SVG, PHP, XML, LESS and Sass.
Anatomy of a website
Lets review the elements of a website and take a look at what they look like inside of Dreamweaver.

Intro to Dreavweaver: ETAD 402
Adobe Dreamweaver Interface
Open you copy of Dreamweaver CC 2015. You can get a free trial version here.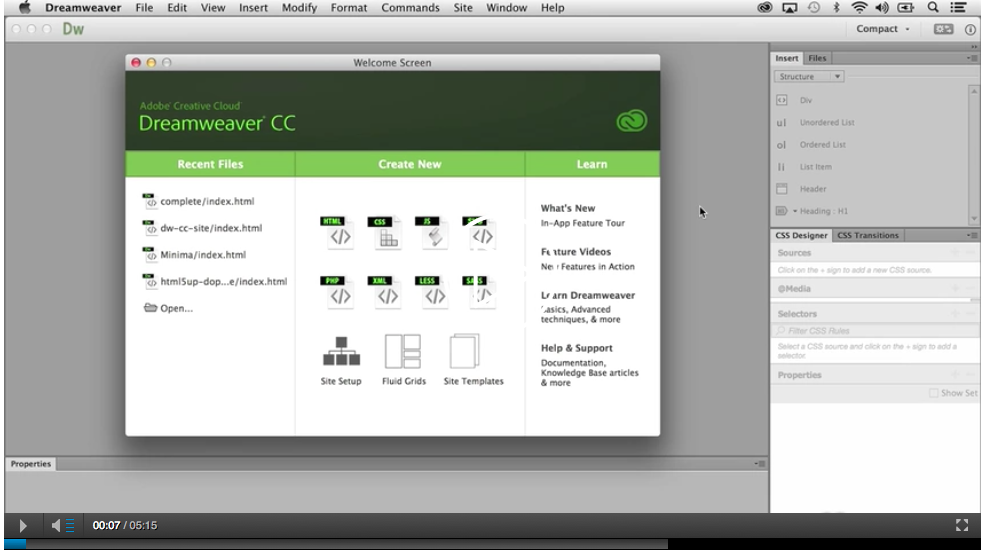 Watch: Adobe Dreamweaver Interface Tour Video
Let's Build a Responsive Website…Go
Go log into lynda.usask.ca and find the Creating a First Website in Dreamweaver CC 2015 course.
http://www.lynda.com/Dreamweaver-tutorials/Creating-First-Website-Dreamweaver-CC-2015/374769-2.html?org=usask.ca
Work through this tutorial in class and on your own time. Customize the text and content for your own use.