In this Issue: Online Discussion Ideas Worth Discussing
DEU Digest 50th Issue!
Discussions or reflection? Why not let students choose?
Did You Know? Canvas tips for Discussion Boards
Using Student Self-Assessment to Grade Discussions
Adding a bit of hierarchy to Canvas discussions
Resources for Online Discussion Ideas
DEU Summer Reading Recommendations: Books about Discussions by Stephen Brookfield and Stephen Preskill
Canvas Redesign of Discussions and Announcements Coming Soon
DEU support and contact information
---
🎉 DEU Digest 50th Issue! 🎉
The Distance Education Unit Digest (The DEUD) started offering bite-sized offerings of edtech quick tips, resources, news, and opportunities to connect directly with the Instructional Designers at DEU and other USask support units back in April of 2020. Since then the interest and support for the DEUD has grown and today we're happy to be publishing our 50th issue!
As always, we'd love to hear from you, the teaching staff and faculty of the University of Saskatchewan. We'd love to showcase your online success stories with the USask community so if you've developed a great online activity, discovered a way to enrich discussions, or just want to share your online teaching journey please feel free to reach out to us. Email deu.support@usask.ca with your stories, comments or suggestions for the DEUD and we'll get back to you.
If you want to look back at all 50 issues of the DEUD you can access the archived PDFs at https://sites.usask.ca/edtech/deu-digest-archive/
Thanks for reading!
---
Discussions or reflection? Why not let students choose?
Facilitating authentic, engaging discussions online can be tricky at the best of times. Some students participate enthusiastically, while others may prefer to lurk. Students can learn just as much by watching and reflecting on a discussion as they can by participating, regardless of the format. So the question might be, how do we facilitate engaging discussions that help our students towards the learning goals for the course?
In this DEU Blog post we look at an idea from Mike Wesch – Professor of Cultural Anthropology and a University Distinguished Teaching Scholar at Kansas State University who recently shared an idea for allowing students to self-enroll in either a Discussion Group (I want to interact with others) or a Reflection Group (I want to write deeply, but not necessarily read or interact with posts written by others).
---
Did You Know? Canvas tips for Discussion Boards
Using the Canvas Discussions tool, did you know that you can use the following options?:
Using Student Self-Assessment to Grade Discussions
Most online courses feature a Discussions element, and it is very common for this activity to be worth at least a portion of the student's course grade. However, it can be challenging to assign a grade to student work in Discussions — and this is particularly true if you have Discussions frequently in your class (like a weekly thread), if you have a large class, or if you just have a particularly lively or busy Discussion board with many replies.
As an alternative to reviewing and grading the contributions of each of your students, why not try Self-Assessment for online course Discussions? Self-Assessment is a great way to support student autonomy, build metacognition, and move away from rote responses on Discussion boards. Rather, you are aiming to have students think critically about why and how they are participating in the Discussions, and reflect upon how Discussion activities can enhance learning for them and their classmates.
---
Adding a bit of hierarchy to Canvas discussions
If you make use of the Canvas discussion forums, you might have noticed that busy discussions can become a bit unwieldy to read. One solution to this, which you might find helpful, is to instruct students to create a meaningful title (or subject line) for their initial posts and to use the rich content editor to make that title a heading.
In this short DEU Blog post we outline how this looks and what you need to do to get the job done.
---
Resources for Online Discussion Ideas
Here's a few additional resources for making your online discussions work!
Student focused Online Discussion Tips and Best Practices video developed by DEU to be embedded in your course as a Student Resource:https://youtu.be/O2HUD_u8YfQ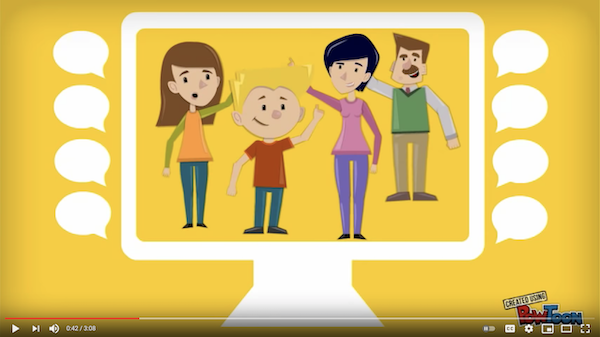 ---
DEU Summer Reading Recommendations: Books about Discussions by Stephen Brookfield and Stephen Preskill
In this issue of the Distance Education Unit Digest, we don't just have one, but two, recommended readings that fit our discussion-based theme. Both recommendations are by Stephen Brookfield and Stephen Preskill, and while they have authored many books the two that we'd like to highlight about discussions are a classic, and a handy guide.
This book is helpful for those who are new to using discussions in their classes as well as those with loads of experience. Here the authors provide evidence for the effectiveness of discussions for learning, and include exercises that guide the reader through planning, facilitating, and evaluating discussions.
Already have extensive experience using discussions in your teaching, but need a handy guide to expand your practice? This book is a useful resource that clearly explains the techniques, how they can be used, and outlines potential problems that can arise.
---
Canvas Redesign of Discussions and Announcements Coming Soon
Canvas has been working hard to bring some of the features we've been asking for to life in both the Discussions tool and Announcement tool.
Get a sneak peek of the upcoming 1st, 2nd, and 3rd release features from Canvas and keep up to date on the conversation by going to Discussions Redesign Early Access and by seeing what the redesign user groups have been saying about the upcoming features in their Discussion Forum.