Back in April of 2021 we showed you how to use your phone as a document camera in Webex. Now that the University has moved our video conferencing software to Zoom we thought we'd revisit this topic and show you a few ways that you can get a DIY document camera setup for synchronous and asynchronous use.
Advanced Multi-Camera Setup
This first example is ideal as it uses rarely used Advanced Share Screen features to easily showcase a secondary camera while still having the instructor's talking head in view simultaneously. It does require a secondary USB webcam or HDMI to USB adapter to use with a DSLR or other camera with an HDMI output, but it provides the most seamless solution for sharing content from a second video source. If you plan on using the document camera as a main part of your teaching you may consider buying a dedicated document camera for your office.
Using your Phone as Document Camera
If you don't have a second webcam or HDMI camera with an adapter you can always just sign in to the Zoom call with your phone AND your computer to add a second source of video. Pro Tip: Remember to click Cancel when prompted to join with audio on your phone to avoid audio feedback between your two devices. Here's a video that walks you through the steps to getting your phone setup going.
Document Camera for Asynchronous Recording in Panopto
If you're just looking to record some document camera content to upload to your Canvas course as asynchronous learning material then Tyson Brown has a great video that runs through the steps of getting this set up with Panopto.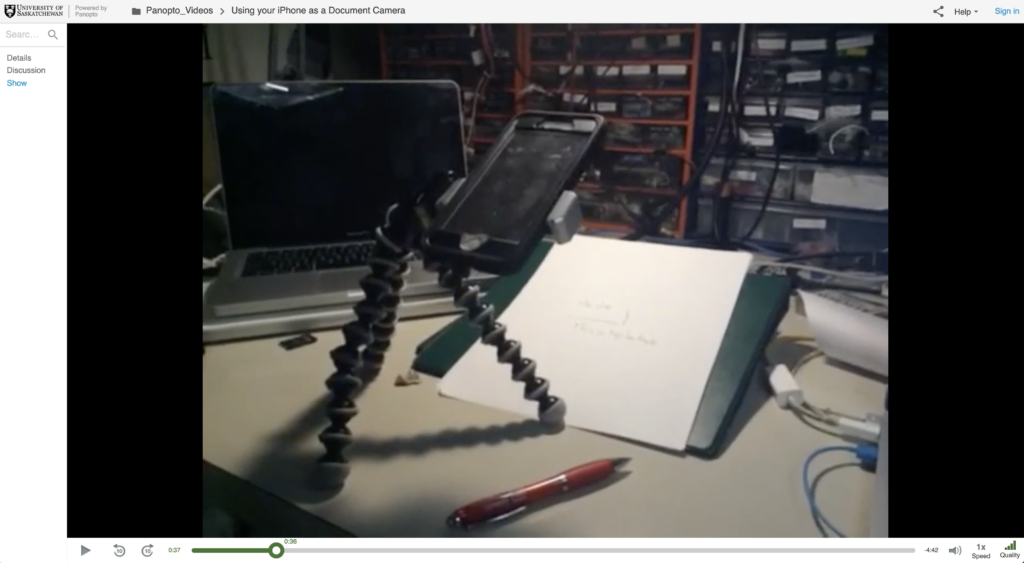 Feature Image: CC0 via https://negativespace.co