In this Issue: Stuff to Ponder at Winter Mid-Term Break
One Way to Replace Audio in Your Panopto Recordings
A Few Ideas for Online Review Sessions
Tools for Analyzing Canvas Quiz Results
Upcoming Learning Opportunity: Open Education Symposium 2022
DEU support and contact information
---
One Way to Replace Audio in Your Panopto Recordings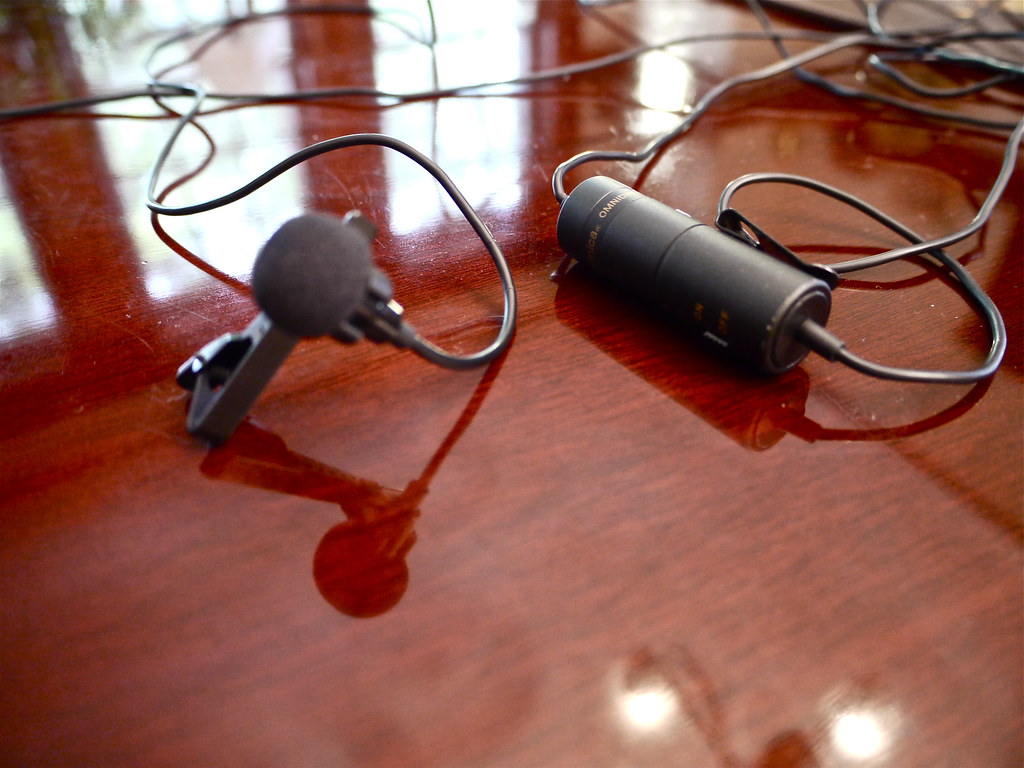 When it comes to videos for learning, audio is even more important than what appears on the screen. A viewer can tolerate a grainy image, but introduce an audio problem such as static or clipping and their attention can be completely disrupted. In a controlled environment, such as Media Production's UCreate – a "one button studio" – capturing quality audio is simple, as the technology is built right into the room and system itself. Recording in other environments, however, can have some unexpected results. Whether recording in a classroom, an office, or at home, there may be a video you watch after recording where you realize that the audio is not up to your standards, and unfortunately, it's something that only reveals itself after the fact. I (Instructional Designer JR Dingwall) can still remember sitting in the Neatby Timlin theatre for the screening of student video projects, and when my video appeared there was no sound at all. It was a different problem, but ever since then audio has been front of my mind in creating and distributing media.
---
A Few Ideas for Online Review Sessions
As we settle into the Winter 2022 semester, you may be starting to consider ways to support students as they prepare for final projects or upcoming exams. The night before a due date, there may be a flurry of email activity from students asking (often very similar) last-minute questions that have already been covered in class or in the syllabus. It can be useful to establish good and efficient ways to connect with students to respond in a timely way.
Consider the following ideas:
Schedule a Zoom session devoted to a specific final project or exam. Create and share an agenda that establishes time for the instructor to cover requirements, students to share their knowledge about the topics, and time for questions. A few practice or review questions that students can work on together may be helpful too. Record and share the link to the Zoom session for students who are unable to attend.
Create a Canvas Discussion Forum specifically for the final project or exam.Ask students to post questions here rather than emailing you. This ensures that everyone can see the responses and it also reminds students that they are not alone in their learning journey.
The night before an important due date, consider setting a time to be available on the Canvas Chat. Chatting can be a needed low-key opportunity to connect with students.
Remind your students regularly via emails and Canvas Announcements about what is planned, when, and why, so they can do their best to aside time to participate.
Here are a few articles related to Review Sessions, and some ideas that stand out:
Review Sessions from The Derek Bok Center for Teaching and Learning, Harvard University
An interesting activity linked in the article is Getting Students to Ask Up
And a quote, because quotes can draw us in: "Creating review sessions that are inclusive, collaborative, and engaging is particularly important now that we are teaching online, given the unique challenges posed by remote teaching" (para. 1).
Here you will find a set of activities for engaging exam review sessions with a group focus.
Dr. Weimer wrote "Encourage students to develop a study plan and to try one or several study strategies they haven't used before. Later, during the exam debrief, have a follow-up discussion. What strategies did they try? What worked? What didn't? Let the class develop a set of recommended study strategies that could be shared in subsequent courses" (para. 6).
The focus for this blog is not higher education, but Sara has great ideas worth not dismissing. While she uses Google Docs, the USask alternative would be Office 365. Finding ideas and being able to adapt them to fit with the tools we have is always good.
Sara wrote "So many students study alone, keep grades private, and maintain the "everything is fine" exterior… without realizing that others have questions or struggles, too" (para. 11).
Do you have an online review session strategy of your own that you are interested in sharing in an upcoming issue? We'd love to share it with our readers! Email us at deu.support@usask.ca.
Tools for Analyzing Canvas Quiz Results
If you've recently had students complete a test or exam using the Canvas Classic Quiz tool, or if you have plans to deploy one in the near future, this is a good time to think about how you can analyze the results of your quiz in order to:
See and understand patterns in how your class performed on the assessment;
Identify specific questions that may need to be adjusted in order to create a more reliable or valid assessment tool;
Identify and address gaps in your learning materials or activities leading up to the assessment;
Identify students who may benefit from interventions; or
Fix an error in your answer key.
The following resources should help you analyze the results by examining the Quiz Statistics that are collected by Canvas:
---
Upcoming Learning Opportunity: Open Education Symposium 2022
The University of Alberta's Centre for Teaching and Learning is celebrating Open Education Week (March 7 – 11, 2022) by hosting their second Open Education Symposium.
While the symposium sessions are oriented to post-secondary instructors, everyone from the education community is invited to participate. For more information or to register (at no cost), see: Open Education Symposium 2022.