In this Issue: The Last DEUD!
The DEU Digest is Being Retired
What's a 2-Stage Exam?
Canvas Quick Tip: The RCE Icon Maker
Upcoming Webinar: How to Create Equitable Communities of Care in Online Learning
Meet Your DEU Instructional Designer: Kristin Moskalyk
DEU Support and Contact Information
---
The DEU Digest is Being Retired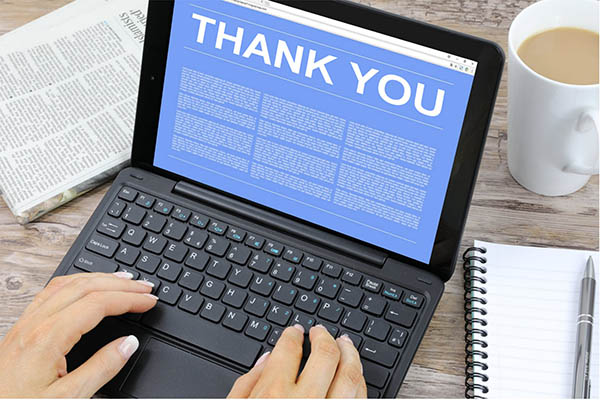 The DEU Digest newsletter was started by the Instructional Design team at the Distance Education Unit (DEU) in April of 2020. In the early uncertainty of the pandemic-driven pivot to emergency remote teaching, our goal was to provide just-in-time online teaching support and edtech advice to educators across USask. Since then, we have published 76 issues(!!!) and collected a wealth of resources on our blog at sites.usask.ca/edtech.
Starting next month, the DEU is looking forward to collaborating with our colleagues in the Gwenna Moss Centre for Teaching & Learning (GMCTL) to bring you an updated newsletter format that will collect everything you need in one monthly delivery, with teaching support for online, in-person, and blended learning, updates on the learning technologies ecosystem at USask, and information on professional development opportunities. As such, the DEU Digest is being retired. Look for the new communication to arrive in your inbox in early May. Like previous newsletters from DEU and GMCTL, it will be sent to all those in a teaching-related role at USask, and to anybody else who has requested to be on the mailing list.
Thank you for all of your attention and feedback on the DEU Digest over the past 3 years! If you have questions, concerns, or a need for support in your online teaching, please contact deu.support@usask.ca.
Photo by Nick Youngson from Pix4free, CC BY-SA 3.0. 
---
What's a 2-Stage Exam?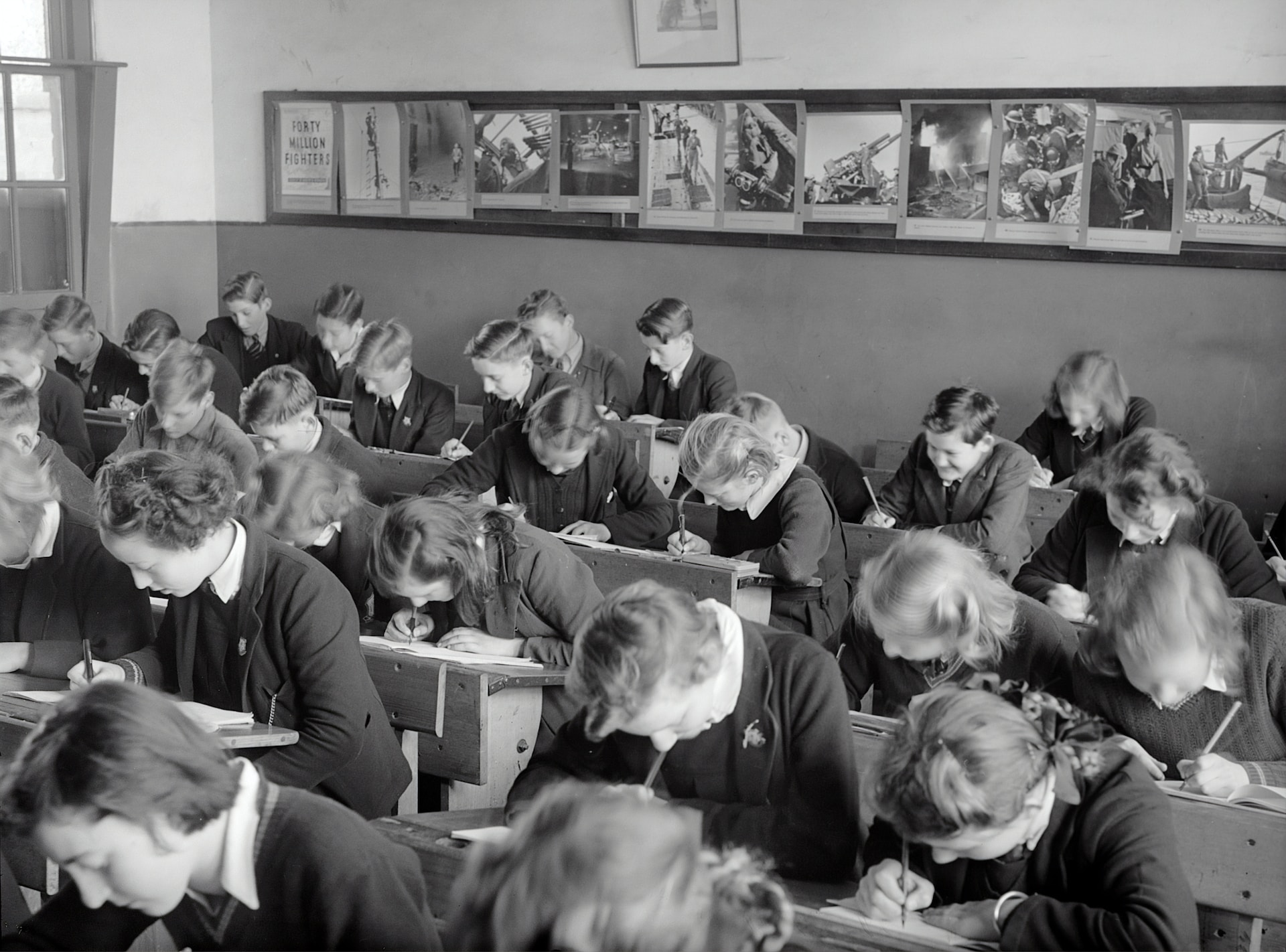 Exam season is upon us, so it may be too late to do any major revisions to your examination methods. But, if you have been wanting to make a change to the way you test your students' knowledge, a 2-stage exam could be just what you have been looking for.
Also called collaborative testing, a 2-stage exam is a method where students complete 2 parts of an exam:
First, students complete an individual portion, and then
Students complete a similar (or identical) exam collaboratively, while working in groups of 3-4.
In stage 2, students must participate in analysis, problem-solving, and discussion to come to a consensus and agree on a final solution. In an online course, 2-stage exams might appeal to instructors because of their collaborative nature.
➡️ Read more on the DEU blog: Using 2-Stage Exams in Online Courses
Setting Up Written Exams and Groups via Canvas
Both the Canvas Assignments tool and the Canvas Quiz tool can be used for replicating a "take-home" style of exam, or a written exam, in an online course setting. For advice on setting up written exams in Canvas, see the following blog post.
➡️  Read more on the DEU blog: Administering Written Exams via Canvas
Canvas Groups offers a "small version of a course" and can be used as a collaborative tool where students can work together on projects (like 2-stage exams). Using Groups to assign work to students can also help you give shared feedback and grades back to Group members more efficiently.
➡️  Read more on the DEU blog: 7 Tips for Setting up Group Projects in Canvas
Photo by Museums Victoria on Unsplash
---
Canvas Quick Tip: The RCE Icon Maker

Did you know? With the Canvas Icon Maker, you can create custom visual icons right inside the Rich Content Editor (RCE). You can choose from predefined shapes, or upload your own images, and add text and select your colours. This can be a good way to add visual cues into your learning materials, and reinforce the structure of your online course and the activities within.
➡️ See some icon examples in the DEU Canvas Samples Course.
➡️ Get more info on using this tool from the Canvas Instructors Guide: How do I create an icon using the Rich Content Editor Icon Maker?
➡️ For a video walkthrough of the tool, see How to Canvas: Canvas Icon Maker
---
Upcoming Webinar: How to Create Equitable Communities of Care in Online Learning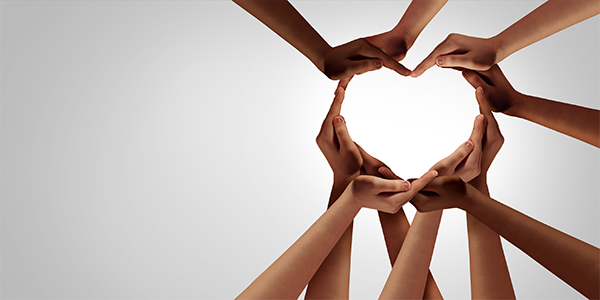 Creating online learning experiences that promote care (a sense of compassion, empathy, and consideration for the well-being of others) in an equitable manner requires heightened awareness of multiple dimensions of injustice, intentional action, and adaptation. In an interactive session happening on Wednesday, April 26, join Dr. Maha Bali (Professor of Practice at the Center for Learning and Teaching at the American University, Cairo) to explore the concept of "Equitable Communities of Care" and how it applies to online education.
➡️ Get more information and register for this free session at teachonline.ca.
---
Meet Your DEU Instructional Designer: Kristin Moskalyk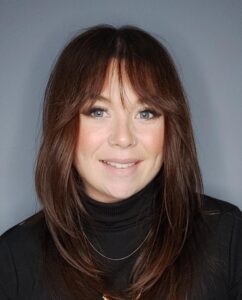 DEU is pleased to welcome our newest Instructional Designer, Kristin Moskalyn, to our team! Here's a bit more info about Kristin: 
Education has always been my passion, and it has come in many forms. I began my journey in education prior to completing my B.Ed when I was an ambassador/educator for a company traveling western Canada teaching salon owners and hairstylists about how they could best cater their products and services to their clients needs. From that experience my ambitions to become a teacher were solidified. I then completed my B.Ed and began a teaching career. While teaching I took on a role as a Learning Facilitator for my school, conducting research on best teaching practices, collaborating with colleagues, and creating learning opportunities and professional development for staff. I have always had a passion for incorporating technology into my teaching practices. This passion led me to pursue my M.Ed in Educational Technology and Design, which in turn led me to my current role with the Distance Education Unit. I have had the pleasure of collaborating with many people of varied skills and backgrounds along my journey which has greatly influenced, inspired, and shaped the educator and instructional designer I am today. In my spare time you can find me enjoying nature while camping with my family, playing guitar and singing all my favorite 90's songs, or participating in some sort of sporting activity.
My Approach to Instructional Design
I believe that in my role as an instructional designer, I am helping provide the necessary opportunities to engage, grow, and inspire the innovators of tomorrow, and for that reason I take my role very seriously. Through collaboration with faculty and instructors/subject matter experts (SME's), methodical planning, development and delivery, a course that is both effective and efficient can be created. I believe in creating student-centered learning that encourages learners to explore their newly acquired skills and knowledge, allowing them to grow exponentially during their time within a course.
During the development stage of a project, I like to keep the user's experience at the forefront of design. Considering how accessible the course is to learners determines many things, including their level of engagement, retention of knowledge, and motivation. Therefore, I like to use my creativity to integrate various forms of multimedia, visual representations, and interactive opportunities to keep learning fresh, exciting and memorable.
Some Cool Stuff I've Worked On
Recently, I was invited to present at the iLRN 2023 conference alongside Dr. Paula MacDowell and my co-author Nicole Lamoureaux, presenting on our project Diving into Sustainable Development Goal #14 Life Below Water: A VR Experience for Deeper Understanding.
➡️ Get in touch with an Instructional Designer at the DEU by emailing deu.support@usask.ca.