In this Issue: EdTech Potpourri
Canvas: Dress for Success – Home Page Baners and Course Cards
Hidden Gem: Student Annotation Submission in Canvas
H5P Highlight: Choose-your-own-adventure with Branching Scenarios
The Online Education Network: Local Connections, Distributed Impact
DEU Summer Reading Recommendations: 25 Years of Ed Tech
DEU support and contact information
---
Canvas: Dress for Success – Home Page Banners and Course Cards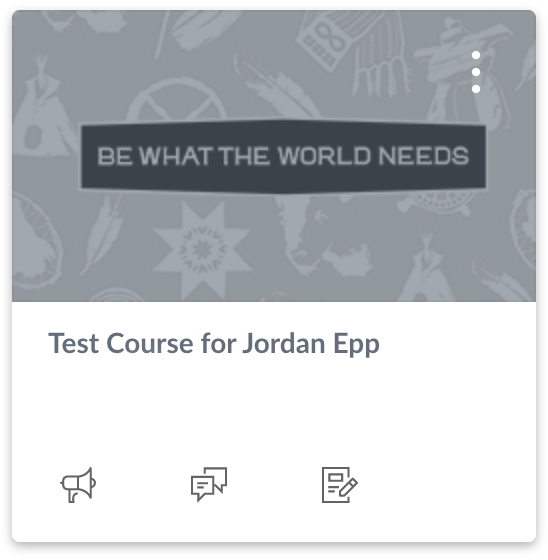 Having a Front Page or Home Page for your Canvas course, can not only improve the user experience for your students, but can also provide a more professional look and feel upon arrival. DEU has developed a number of USask friendly banners for your home page as well as Course Card Images which can be adding through your Course Settings and appear on the Dashboard attached to your course thumbnail.
Download a few USask friendly samples of Banners and Course Card Images from DEU.
---
Hidden Gem: Student Annotation Submission in Canvas
In the May 15th Canvas release a new Assignment submission type was added. The Student Annotation Submissions allow you to upload a PDF and have students annotate the file and then submit it all within the assignment editor. This simple submission type has big potential depending on how you design the learning activity.
In this DEU Blog post we'll give you a few ideas of how you might use the Student Annotation Submission assignment in your class.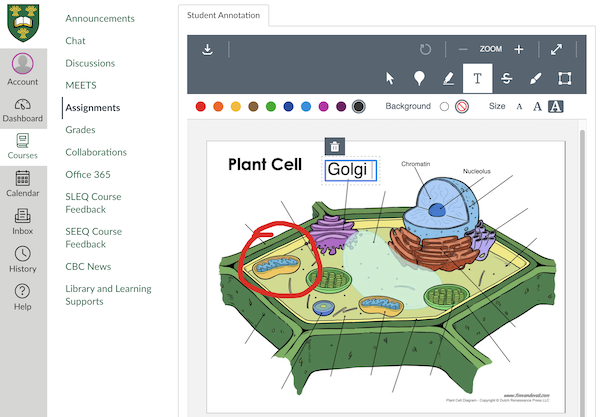 H5P Highlight: Choose Your Own Adventure with a Branching Scenario
In a past issue of the DEU Digest, we shared some information about H5P, a free and open-source collection of tools that DEU has been using for several years to create interactive content for online courses. Today we want to highlight one of the H5P content types that we think is really, really cool: the Branching Scenario.
Think of the Branching Scenario content type as a choose-your-own-adventure builder; it allows you to create a self-paced, "serious game" built around a simulation, dilemma, or real-world scenario. It offers a form of adaptive learning that put the learner into an active role, requiring them to make informed decisions and react to new information, while also giving them reinforcing or corrective feedback along the way. The content may be text-, image-, or video-based, and can be integrated with some other H5P content types, such as image hotspots.
Take a look at some real examples:
Horn Circuit Diagnosis (technology & engineering) – Perform a simple horn circuit diagnosis by selecting where in the circuit to test and noting the voltage drops measured.
PPE Removal Simulation (health sciences) – A quick video-based scenario on the correct way to remove PPE.
Skills Practice: A Home Visit (nursing, social work) – This award-winning game promotes the application of knowledge and skills related to establishing a therapeutic nurse-client relationship and completing a mental health assessment. In this simulation you will assume the role of a community health nurse assigned to complete a home visit.
Do these Branching Scenarios give you any ideas for your own teaching? Contact deu.support@usask.ca for more information and support with creating H5P-based digital learning resources!
---
The Online Education Network: Local Connections, Distributed Impact

For the past two years, our friends and colleagues in the Johnson Shoyama Graduate School of Public Policy (JSGS) have hosted monthly webinars focused specifically on online teaching and learning. The Online Education (OnEd) Network, co-chaired by Martin Boucher, Jamie Mayoh-Bauche, and Emmy Stavøstrand Neuls, is a group of faculty, instructors, and staff working towards creating top-notch online courses for the university community. From bringing case studies into the online classroom, to developing teacher-student relationships in online classes, to engaging online learners, and Indigenizing online learning, OnEd has topics of interest for anyone engaged in teaching and learning online.
OnEd Talks present new ideas, research, and thoughts from its community members and invited guests in a semi-structured presentation and discussion format. Participant engagement and discussion is rich and always encouraged. OnEd is open to anyone that wants to join the dialogue. To receive up to date information, and/or to be added to the OnEd mailing list, please contact Emmy (emmy.neuls@usask.ca).
DEU Summer Reading Recommendations: 25 Years of Ed Tech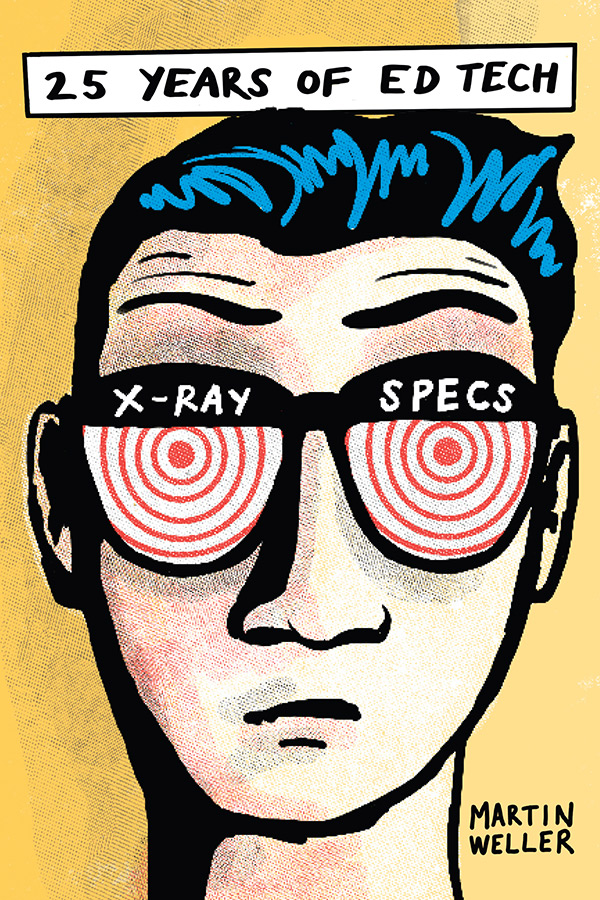 "In this lively and approachable volume based on his popular blog series, Martin Weller demonstrates a rich history of innovation and effective implementation of ed tech across higher education. From Bulletin Board Systems to blockchain, Weller follows the trajectory of education by focusing each chapter on a technology, theory, or concept that has influenced each year since 1994. Calling for both caution and enthusiasm, Weller advocates for a critical and research-based approach to new technologies, particularly in light of disinformation, the impact of social media on politics, and data surveillance trends. A concise and necessary retrospective, this book will be valuable to educators, ed tech practitioners, and higher education administrators, as well as students." -AU Press