In this Issue: Tools and Techniques for Planning Online Course Revisions
Reflecting on your personal experience with the course
Learning Analytics

New Analytics
Getting Student input (SLEQ)
Know Your Class

Collegial Conversations and Cohorts
Online Course Reviews
DEU Support and Contact Information
---
As the end of the winter term approaches, there are still plenty of things to do and revising your online course is likely not high on your agenda at the moment. However, now is an opportune time to reflect, gather some information, and make notes so that when you are ready to teach your online course again, and make some revisions, that you can do so more effectively by focusing your attention on key areas for changes. In this issue of the DEU Digest, we will point out a few sources of information you may wish to consider using this term and direct you to key resources available to assist you.
---
Reflecting on your personal experience with the course
Throughout the term, you probably had a moment or two where you thought to yourself, "I think this activity might have worked better if…" or "that did not go quite as planned, I wonder how I might change it for next time?" Before your personal experience with these activities is well into the rear-view mirror, take some time to look back at the assignment instructions, discussion forums, and other activities in your course. For each activity, write down a couple of points about what went well and what did not live up to your expectations. It is important to recall and celebrate the successes this term as well as identify areas for improvement.
Reflect on your experience and the course as a whole and consider the following:
What went well and should continue as is?
What did not work well, and should either be removed or revised?
What is something that might have been missing that should be included next time around?
Short form notes work well for this reflection. Consider setting a timer so that you can focus on big ideas for the course and not get drawn into the finer details which can be revisited when you are ready to revise.
---
Learning Analytics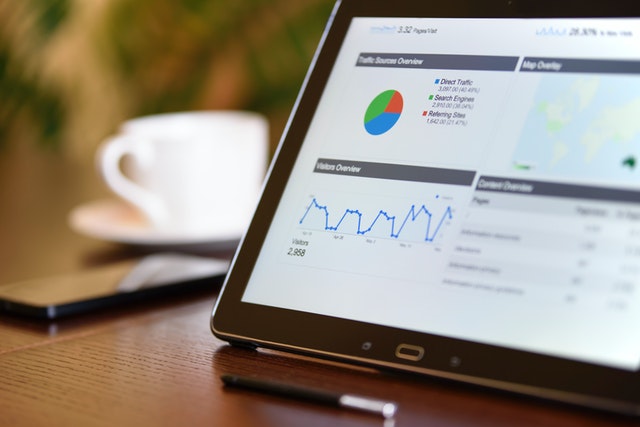 Photo by PhotoMIX Company from Pexels 
Learning analytics is a broad term and field of study with close historical ties to online teaching and learning. In the context of USask learning analytics is defined as, "the measurement, collection, analysis and reporting of data about students and their contexts, for the purposes of understanding and improving the quality of learning and teaching and the environments in which these actions occur." There are several tools available to support the improvement of teaching and learning, and at this point in the term, we think the following are worth a closer look:
Canvas New Analytics – provides some clickstream data regarding student access to your Canvas course. You might consider combining some of this information with a course workload estimator to gauge the demands on students throughout the term and by task. It is important to note that this tool only captures certain data of some interactions in Canvas and therefore is not a holistic picture of student behaviour in a course. Learn more about Canvas New Analytics.
Student Learning Experience Questionnaire (SLEQ) – is a tool you can use to gather feedback from students directly. This is a great compliment to the other kinds of data and information you have access to through other tools. In addition to a few standard questions, you can create your own questions – such as questions relating to the course reflections you made earlier. Note for this term, your custom SLEQ questions need to be added by March 24th. There is even a pre-made Canvas page you can import into your course so your students have simple access to your SLEQ. Simply visit Canvas Commons and search Course Feedback Time. Learn more about SLEQ. Connect with David Greaves for SLEQ related consultations.
Know Your Class – while this tool may be primarily used at the beginning of a term, it is another useful source of information for a retrospective on your class. Reviewing your course, and considering some of the strategies for using this tool will give you a jump start on course revisions. Learn more about Know Your Class. Connect with our colleagues at the Gwenna Moss Centre for Teaching and Learning for Know Your Class related consultations.
---
Collegial Conversations and Cohorts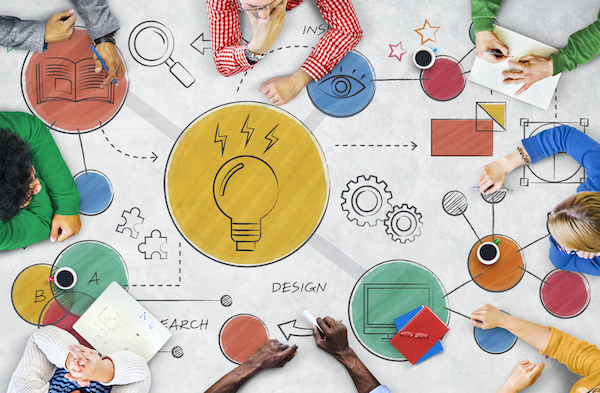 Conversations. Source: Brainstorm photo created by rawpixel.com, freepik
Formal processes for peer review of teaching likely exist within your department and college and should be prioritized. But consider the opportunities for collegial conversations with your peers regarding online pedagogy. Finding time to meet with your peers to share your challenges and successes of teaching online with your online courses can be beneficial. These conversations can also provide time to identify and listen to constructive feedback which supports professional growth. Sometimes teaching online can feel isolating, not only for students but for faculty as well, and finding time to discuss your online pedagogy can lead to meaningful peer connections.
You might be interested in gathering in a small group for structured sessions focused on online course design, tailored to your identified needs, facilitated by an instructional designer from the Distance Education Unit. With a cohort from your college or department we can establish regular meeting times to share and discuss online pedagogical questions and strategies with recommendations. We can also review existing online courses and spend time together working through the course design process. Read about DEU cohort development support and contact deu.support@usask.ca to find out more.
Online Course Reviews
One of the services DEU offers to support online teaching and learning at USask is online course reviews. This collaborative process begins with a brief review of a course by one of our instructional designers. Using a rubric, we provide questions, comments, and feedback on:
Course overview & information
Course technology & tools
Design & layout
Content & activities
Interactions
Assessment and feedback
The feedback provided acts as a starting place for a conversation with you about your goals for revising your course and examining how we might best help you achieve those goals. To book an online course review, contact deu.support@usask.ca